Missouri unemployment falls in the past month
Posted on 17 October 2019 at 2:10pm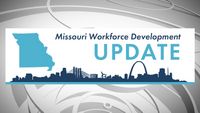 JEFFERSON CITY - Missouri unemployment has decreased a tenth of a percent in the past month according to a new jobs report by The Missouri Economic Research and Information Center (MERIC).
Unemployment in the state has dropped from 98,189 to 95,090 since August.
Although unemployment has dropped overall in the past month, it has increased a tenth of a percent in the state compared to the previous year.
MERIC also released a 2019 Missouri Economic and Workforce Report that includes a survey of more than 1,600 Missouri employers and "provided data on key economic indicators and insight into challenges and opportunities employers are facing with the workforce".
This report shows that both Missouri's GDP rate and per capita personal income increased from 2017 to 2018.
To read the full report, click here.