Fulton man arrested in drug raid
Posted on 17 October 2019 at 2:36pm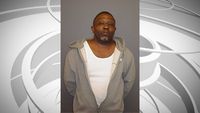 FULTON - A man has been arrested after drug bust earlier this morning in Fulton.
Antonio Jerome Beard, 43, has been placed under arrest in connection to the raid.
He is charged with Trafficking in the 1st degree, 3 counts of possession of a controlled substance, possession of drug paraphernalia, unlawful use of a weapon and unlawful for certain person to possess a Firearm.
The search occurred at 5:46 a.m., when the M.U.S.T.A.N.G drug task force, assisted by the Fulton Police Department and the Callaway County Sheriff's Office, executed a narcotics search warrant at 1503 Ewing Street in Fulton.
The search found Methamphetamine, prescription pills, THC vape cartridges, a firearm and an unregistered amount of money.
Beard has been placed in Callaway County Jail where a judge will set a bond. KOMU has yet to receive a court date.
Most Popular Recent Stories