Columbia College hits century mark against Baptist Bible 105-65
Posted on 14 November 2019 at 10:52pm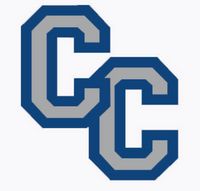 COLUMBIA - The Columbia Cougars bounced back in a big way Thursday night against the Bible Baptist Patriots after a loss to Missouri Valley on Tuesday.
The Cougars would only lead by 15 at halftime 44-29, but a 61 point second half would lead Columbia to a win over Bible Baptist as they shoot over the 100-point mark on the game.
The Cougars shot 34-64 for 53.1% from the court and 18-33 for 54.5% from the 3-point line with 14-22 coming in the second half.
Braden Wendel and Tolton graduate Beau Washer lead the Cougars in scoring with 18 and 16 points respectively and Tre Minton lead the Patriots with 19 points of his own.
Columbia improves to 3-3 on the season and it will host Harris-Stowe State next Thursday night.
Most Popular Recent Stories