MAPS: Interactive COVID-19 dashboard
Posted on 21 August 2020 at 7:31pm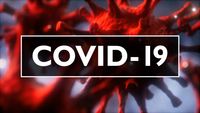 MISSOURI — As COVID-19 continues to spread throughout Missouri, state and local officials confirm new case counts daily.
This map, developed by staff at the Columbia Missourian, reflects the latest numbers from the Department of Health and Senior Services. Case counts are normalized with population numbers to show the number of cases per 100,000 people in each county. Numbers update daily.
This map, developed and updated by KOMU 8 staff, offers a more detailed breakdown of cases, recoveries and deaths in our viewing region. Unlike the other two graphics, this map uses data collected from individual health departments. Occasionally, there are discrepancies with the data. It's worth noting that health departments do not necessarily provide case updates on a daily basis.
Most Popular Recent Stories