Columbia police conclude investigation in Mengqi Ji case
Posted on 30 September 2020 at 7:22pm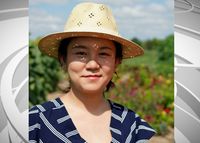 COLUMBIA- The Columbia Police Department concluded their part of the investigation in regard to the Mengqi Ji case, a Columbia mother who was first reported missing nearly a year ago.
According to CPD Public Information Officer Jeff Pitts, CPD partnered with multiple local, county state and federal agencies and investigations during the course of the investigation.
KOMU 8 asked when the investigation was concluded and whether they were still looking for her body and are waiting for a response.
Per prior KOMU 8 reporting, Mengqi was last seen on Oct. 8, 2019 at her resident in the 2600 block of Eastwood Drive at about 11:30 p.m., before she went to bed.
Joseph Elledge, the father of Mengqi's daughter, reported her missing on Oct. 10, 2019 around 5:45 p.m.
A criminal investigation into Mengqi's disappearance opened on Oct. 25, 2019.
Click here for a full timeline of the case.
Most Popular Recent Stories