Bicyclist injured in hit-and-run incident on MU's campus
Posted on 30 September 2020 at 9:49pm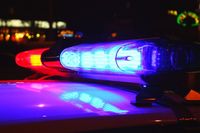 COLUMBIA - A bicyclist was rushed to the hospital, Wednesday, after a driver hit him and ran from the scene.
Sara Diedrich, a spokesperson with MUPD, said the incident happened at the corner of Virginia Avenue and Rollins Street around 6 p.m.
The driver, a 19-year-old man, was later arrested for leaving the scene.
Diedrich said both men are MU students.
There were no details available on the health condition of the bicyclist.
Most Popular Recent Stories